Are you searching for a pot of gold at the end of the rainbow this month? Celebrate St. Patrick's Day with this science and texture project — green slime with gold glitter! Kids of all ages will enjoy making this themselves and playing with it for months to come.
Ingredients
4 oz. clear glue
4 oz. water
4 oz. liquid starch
Green food coloring
Gold glitter
Directions
1. Mix 4 oz. of clear glue with 4 oz. of water until well blended. 
2. Add food coloring and glitter and mix thoroughly. 
3. Add liquid starch last and mix until slime begins to form. 
4. Then knead and mix with your hands until everything is well combined. 
5. Store in a sealed bag or airtight container.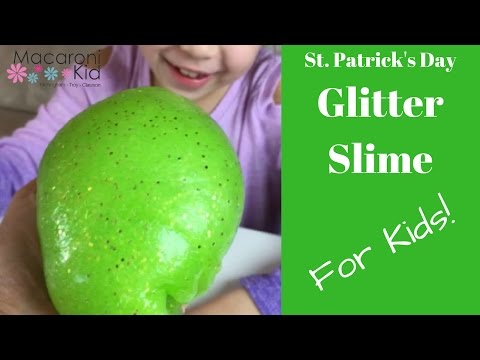 ​