New Jersey's first Starbucks Reserve Coffee Bar opened in Closter Plaza last week, and it was worth the wait. Unlike your neighborhood Starbucks, Starbucks Reserve offers a new way for coffee-drinkers to enjoy their morning cup. Small-lot coffees are offered, which change seasonally.  But perhaps the biggest attraction is the coffee and ice cream menu including a cold-brew malt (ultra thick milkshake) and the classic affogato, two shots of espresso poured over vanilla ice cream. 
Equally appealing are the different brewing methods including clover brewed, nitro cold brew, and siphon, which is prominently displayed at the reserve bar while you wait for your espresso.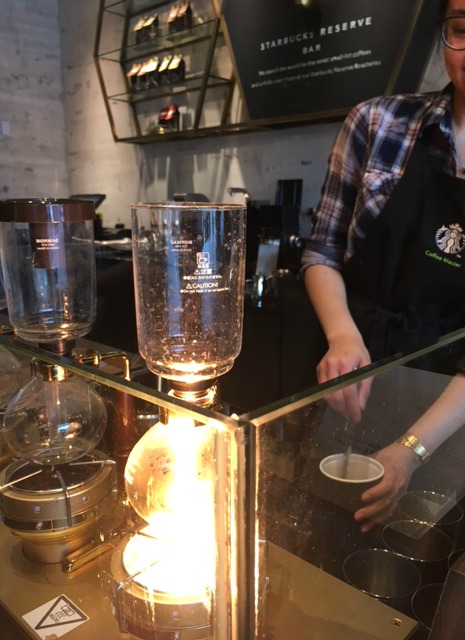 If you want to learn more about the different brewing methods, there will be coffee workshops offered the first Thursday of every month from 6-7PM. Not feeling so adventurous? You can still get your Starbucks cappuccino, americano and latte.
Have you been to the Starbucks Reserve? Let us know what you think of it in the comments below.