Last year, we had the pleasure of seeing the New York City debut of Jonathan Rockefeller's The Very Hungry Caterpillar Show, the critically-acclaimed off-Broadway show based on the stories by the famous children's book author Eric Carle. My daughter still talks about that show, so we were thrilled when we were invited to attend a new production of The Very Hungry Caterpillar Show, which is now showing at the DR2 Theater (103 East 15th Street) in Union Square through February 4, 2018.
The Very Hungry Caterpillar Show features 2 new stories: the world premiere of Brown Bear, Brown Bear, which celebrates its 50th anniversary this year, and 10 Little Rubber Ducks. The Very Lonely Firefly and The Very Hungry Caterpillar remain a part of this visually entertaining production.
My five-year-old daughter and I love this production. The stories are our personal favorites, and the music and lighting add a new dimension to the familiar illustrations from the books.  Hearing the children's squeals of delight as each of the animal puppets appear on stage is priceless. The puppeteers do an incredible job breathing life into each puppet, and the DR2 Theater's intimate setting is perfect for engaging the audience throughout the show. 
The new production of Jonathan Rockefeller's The Very Hungry Caterpillar Show is a treat for all five senses. I would highly recommend it for fans of Eric Carle - young and old.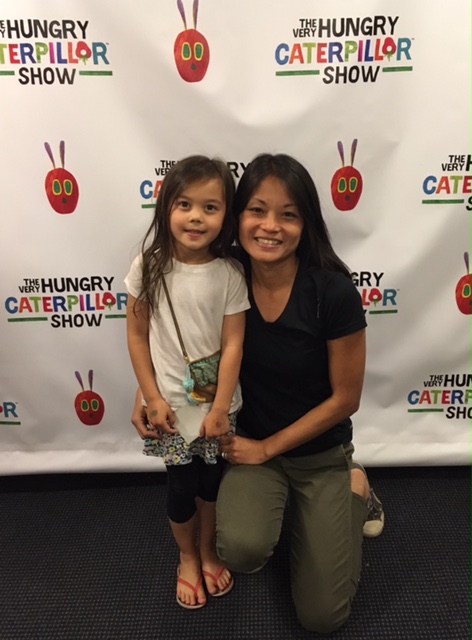 ​
The Very Hungry Caterpillar Show has the following performance schedule through February 4, 2018: 

Thursday at 10am; Friday at 10am; Saturday at 10am, 12pm, 2pm & 4pm; Sunday 10pm, 12pm & 4pm (4pm shows begin Nov 5) For more information about the show, visit hungrycaterpillarshow.com.
Macaroni Kid Tips: 
Arrive 10 minutes early to do some pre-show coloring activities: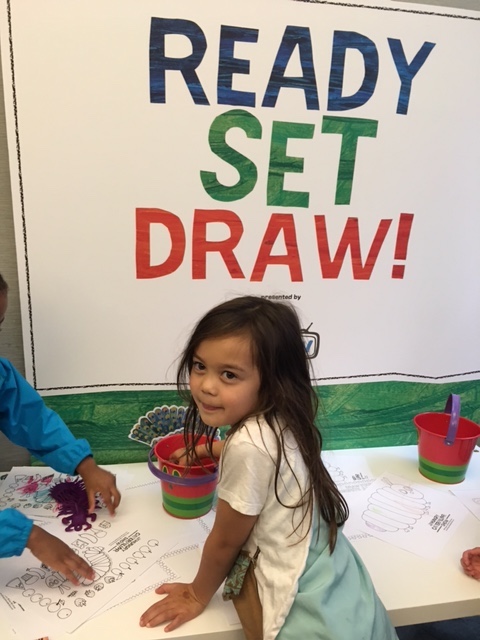 ​There is a parking garage conveniently located across the street on 100 East 15th Street. Get the SpotHero App to reserve your spot and get a deal on parking. 
The show has a running time of 45 minutes with no intermission so plan snacks and bathroom breaks accordingly.

There will be an autism-friendly show on November 5 at 4PM.
Disclosure: Macaroni Kid Northeast Bergen was provided complimentary tickets for the purpose of this review. The opinions in this article are solely that of the author's.