Growing up, I had fond memories of sitting down at the dinner table with my family. Dinner was a family affair that nourished our bodies and our connection to each other. My mom would usually cook, but sometimes my dad would do it if he was feeling inspired. My brothers and I were responsible for setting the table, and we all helped clean up. Dinner was a time to sit down and talk about our day, decompress before bedtime, and talk about plans for the rest of the week. It truly helped bond our family together.
Now that I have a family of my own, I do my best to keep the tradition of home-cooked family dinners. But with two active kids, there are always days when dinner time catches me by surprise, and we end up ordering pizza to save time and my sanity. Then there are the super crazy weeks during basketball and baseball season when I wish that I had a personal chef to do all the dinner planning, cooking and cleaning so I don't have to do it all. Enter Gobble.
Gobble is a genius meal subscription service for busy moms like myself. Every week, you can pick out which gourmet dinner kits you would like to have delivered to your home, and everything comes prepackaged and ready to cook in 10 to 15 minutes. Yes, you read that right: 10 to 15 minutes! It sounds too good to be true. Luckily, I, along with a few other Macaroni Kid Publishers, was invited to learn more about Gobble with its executive chef Thomas Ricci. Read on to find out how Gobble solves my dinner problems.
WHAT'S FOR DINNER?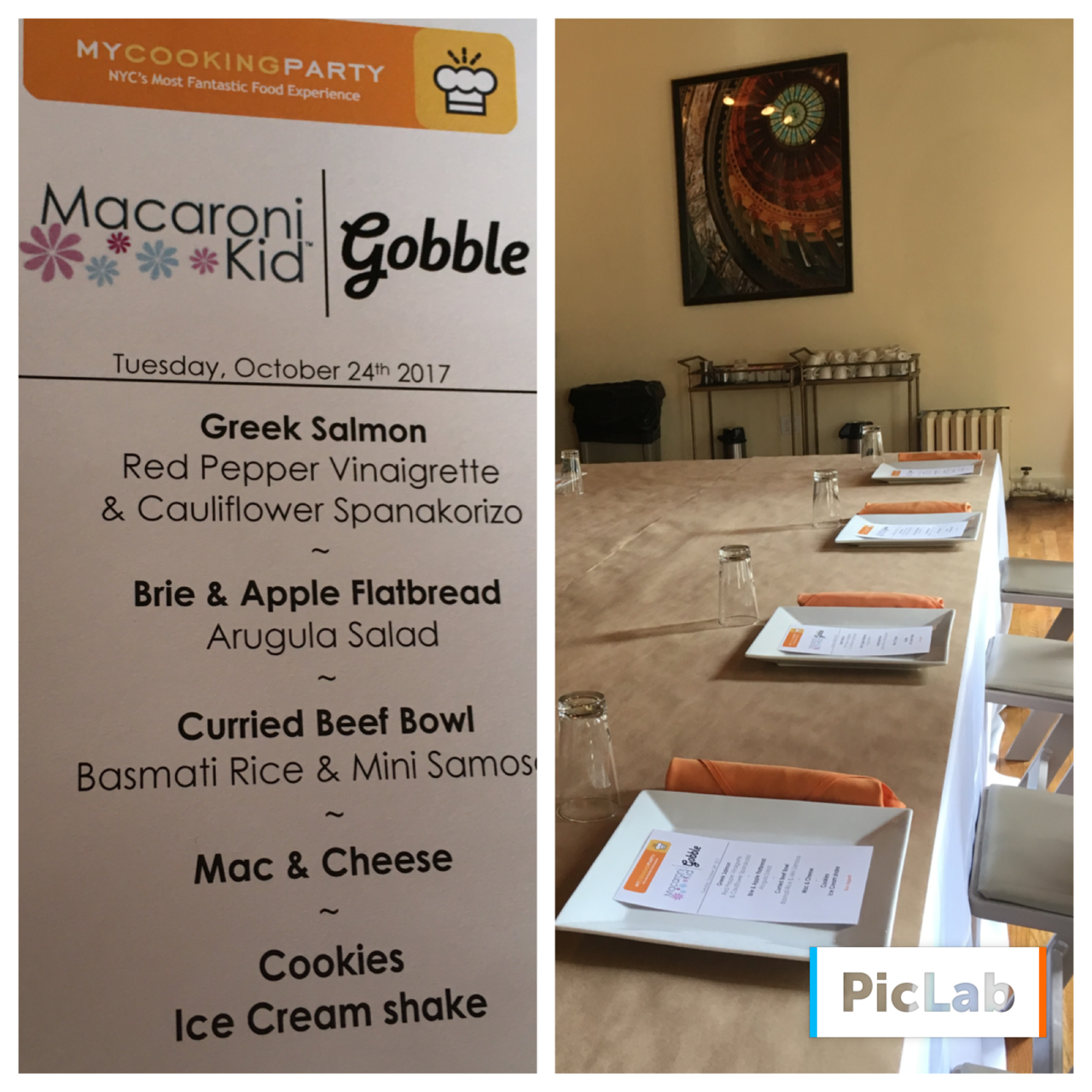 ​
We had three dinner kits to try out: Greek Salmon with red pepper vinaigrette and cauliflower spanakorizo, brie and apple flatbread with arugula salad, curried beef bowl with Basmati rice and mini samosas, macaroni and cheese as a side dish, and vanilla milkshakes and cookies for dessert. I like that Gobble's options offer enough variety that I know everyone in my family would like something, and all the entrees had protein, carbs and vegetables. 
​
WHAT INGREDIENTS DO I NEED?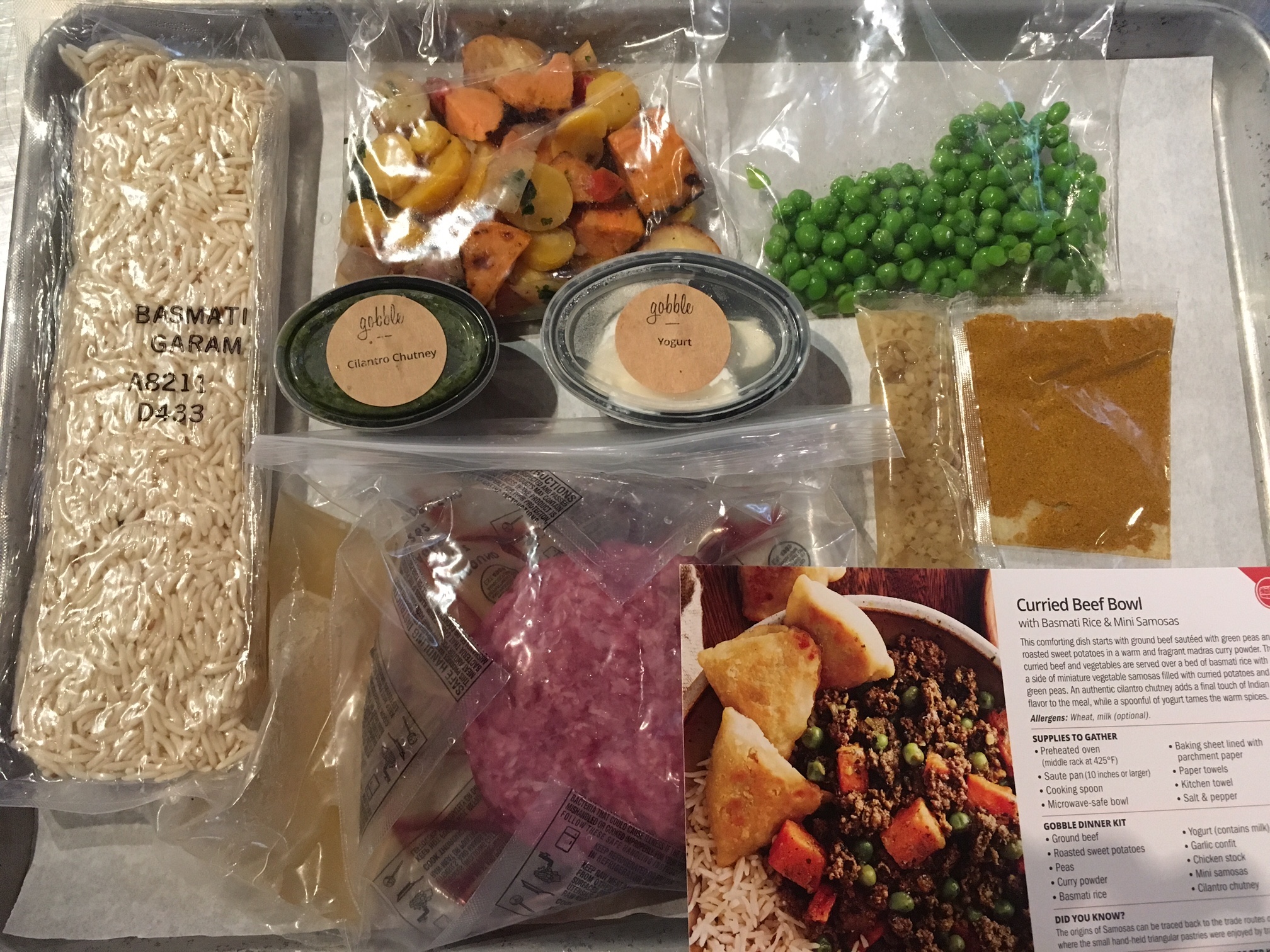 ​
There is nothing I hate more than going to the grocery store in the middle of cooking because I forgot or ran out of a key ingredient. Each Gobble dinner kit comes with all the required ingredients - including sauces- which are are pre-packaged and proportioned, eliminating the need to figure out what to cook, the trip(s) to the grocery store, and the prep work of chopping, roasting, dicing, boiling, ricing etc. There is also very little food waste because everything is properly portioned. The kits take all the guess work and planning out of cooking, saving precious time and money.
HOW DO I COOK IT?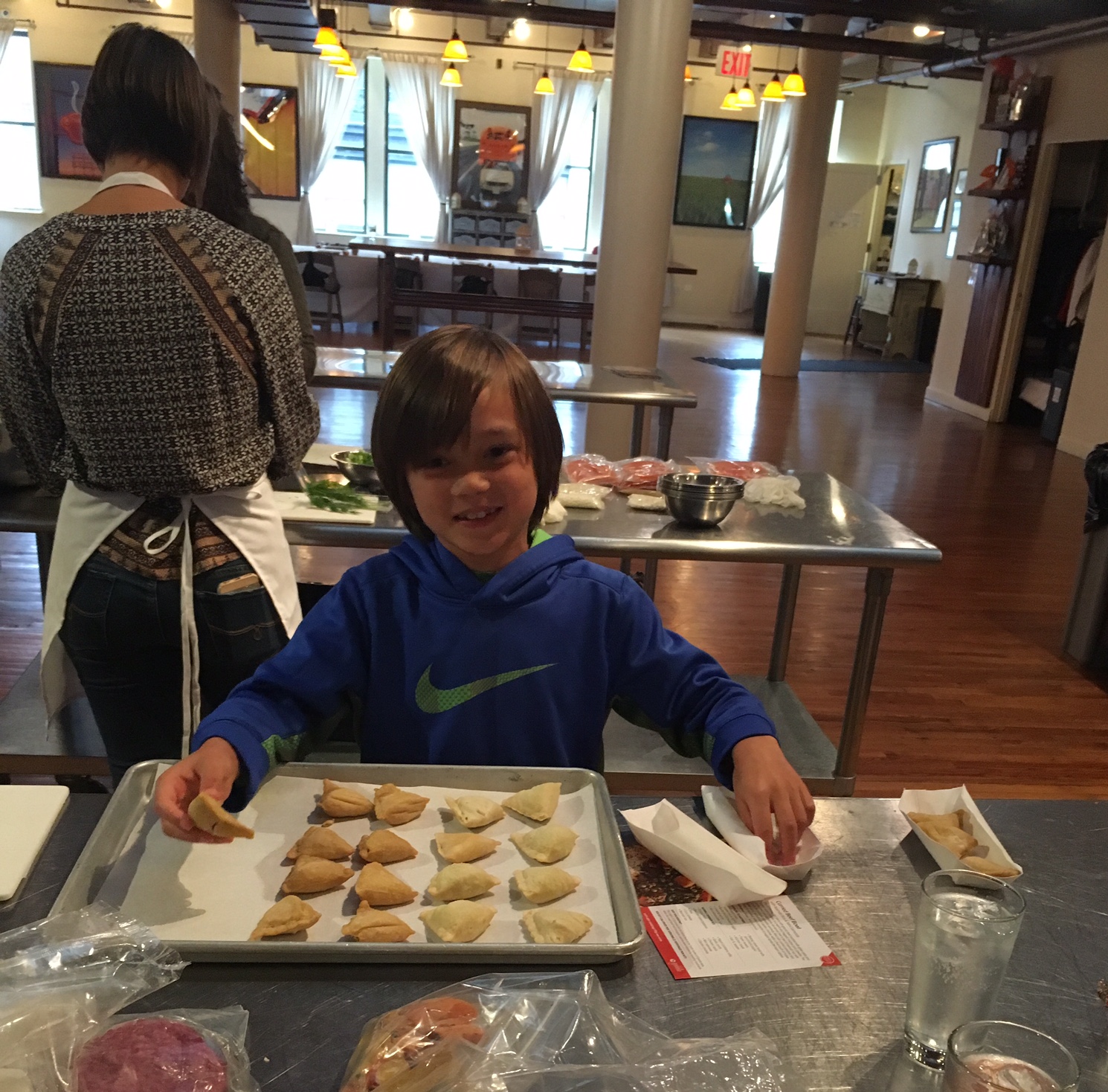 ​
Gobble's kit is easy to prepare with the step-by-step recipe card. Even my 8 year old was able to help out, which is great because it makes him want to try new foods.

WHAT ABOUT THE CLEAN UP?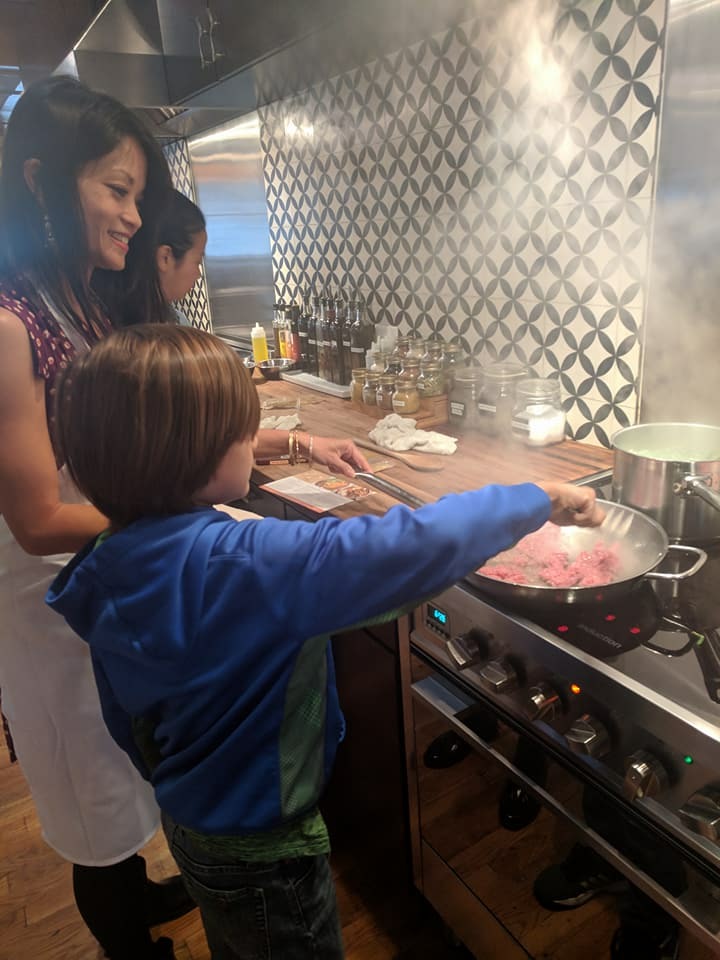 ​
Cleaning up is my least favorite part of cooking, and Gobble takes care of that as well. Because the ingredients are already prepared, you only use one pan to cook all the ingredients together. No chopping boards to wash, or extra pots to make the sauce, which means clean up is breeze. 

HOW DOES IT TASTE?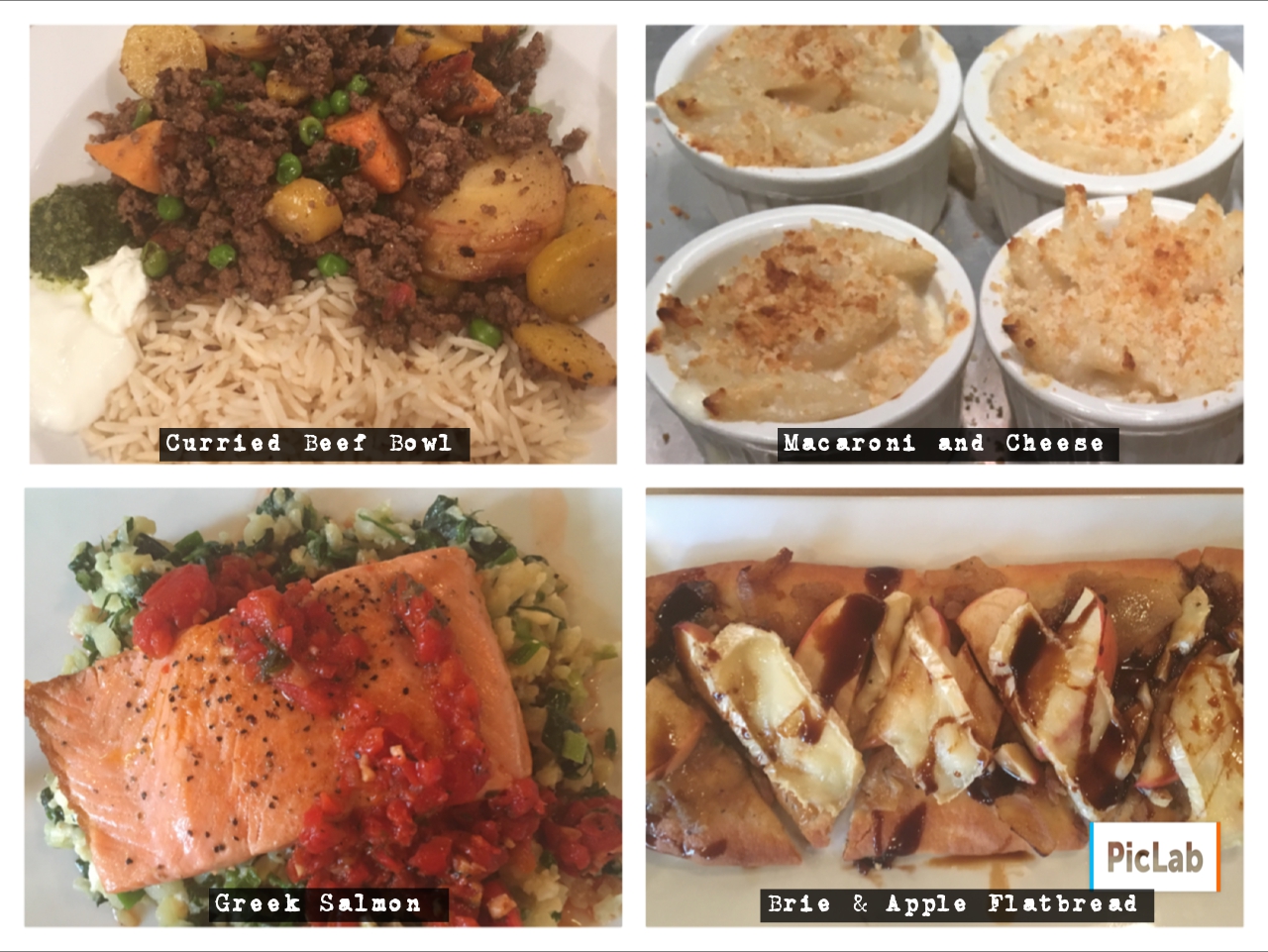 ​
The meals are delicious and healthy. I liked the Greek Salmon, curried beef bowl, and mini samosas the best.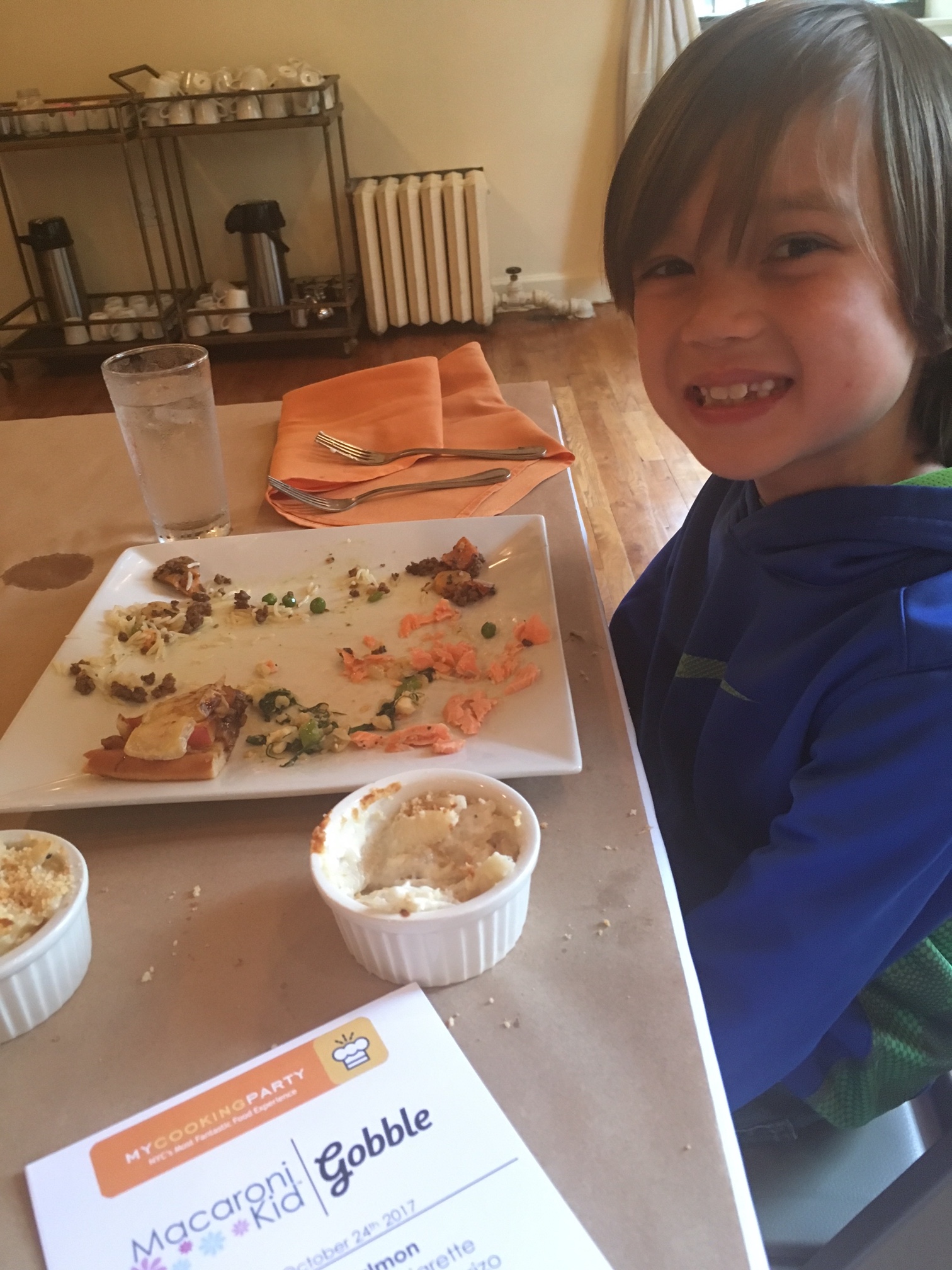 My son's favorites were the Greek Salmon, macaroni and cheese, and the cauliflower "rice". He loves salmon and macaroni and cheese so those were easy scores. But he never eats cauliflower, and he wiped his plate clean. One hundred extra points for Gobble!

SHOULD I TRY GOBBLE?
YES! If you're a busy mom like me, definitely take advantage of Gobble's meal delivery service for those weeks when basketball (or soccer or dance) or life in general gets in the way of preparing a home-cooked meal. You'll feel like a dinner hero, and you and your family will have more time to spend on what really matters: being together.
Disclosure: Macaroni Kid publishers were compensated to learn more about and try Gobble's meal subscription service. All opinions are solely that of the author.