"Life's most persistent and urgent question is, 'What are you doing for others?'"
Dr. Martin Luther King Jr.
Americans first celebrated Dr. Martin Luther King Jr.'s Jan. 15th birthday as a federal holiday in 1986. But it's not just a day off school! Congress also declared the third Monday in January a national day of service in 1994.
This year we observe this special day on Monday, January 20.
Each year the President releases a proclamation about Martin Luther King Jr. Day. Last year's proclamation from President Donald J. Trump read, in part:
"One hundred years after President Abraham Lincoln issued the Emancipation Proclamation, the great Reverend Dr. Martin Luther King, Jr., took to the steps of the Lincoln Memorial and shared his vision of an America lifted from the 'quicksands of racial injustice to the solid rock of brotherhood.' His extraordinary message that momentous day in August of 1963 stirred to action Americans of every race and creed, and it continues to reverberate in the hearts and minds of patriotic citizens across our great land. Today, as we pause to mark the life and legacy of Dr. Martin Luther King, Jr., we recommit ourselves to the advancement of equality and justice for all Americans, and to the full realization of his worthy dream. ...
"... On this day, I encourage all Americans to recommit themselves to Dr. King's dream by engaging in acts of service to others, to their community, and to our Nation. ..."
"Everybody can be great because everybody can serve."
Dr. Martin Luther King Jr.
What kind of service projects can you do to honor Martin Luther King Jr.? Anything! Any type of public service honors Dr. King and his vision. The Corporation for National & Community Service recommends projects that can continue to benefit your community throughout the year and that connect participants to the life and teachings of Dr. King, including some time to reflect on his teachings.
Specifically, the group offers these suggestions to involve kids in the day of service:
Make cards for nursing home residents
Adopt an elderly neighbor or nursing home
Have a book drive
Package care bags for homeless or families in need
Make no-sew fleece blankets for children in the hospital
Collect and sort school supplies to benefit a local shelter or library
Rake leaves or shovel snow for elderly or disabled neighbors
Create a game day at a local home for adults with disabilities
Visit with animals at a local shelter
Volunteer at a local soup kitchen or homeless shelter
Participate in charity walks or runs
On MLKDay.gov, you can search for events in your area or register your own event so other people can find it and join you in your efforts.
The Center for Food Action is hosting two Day of Service events on January 20: one Paramus at 1PM and one in Englewood at 4PM. Click here for more information.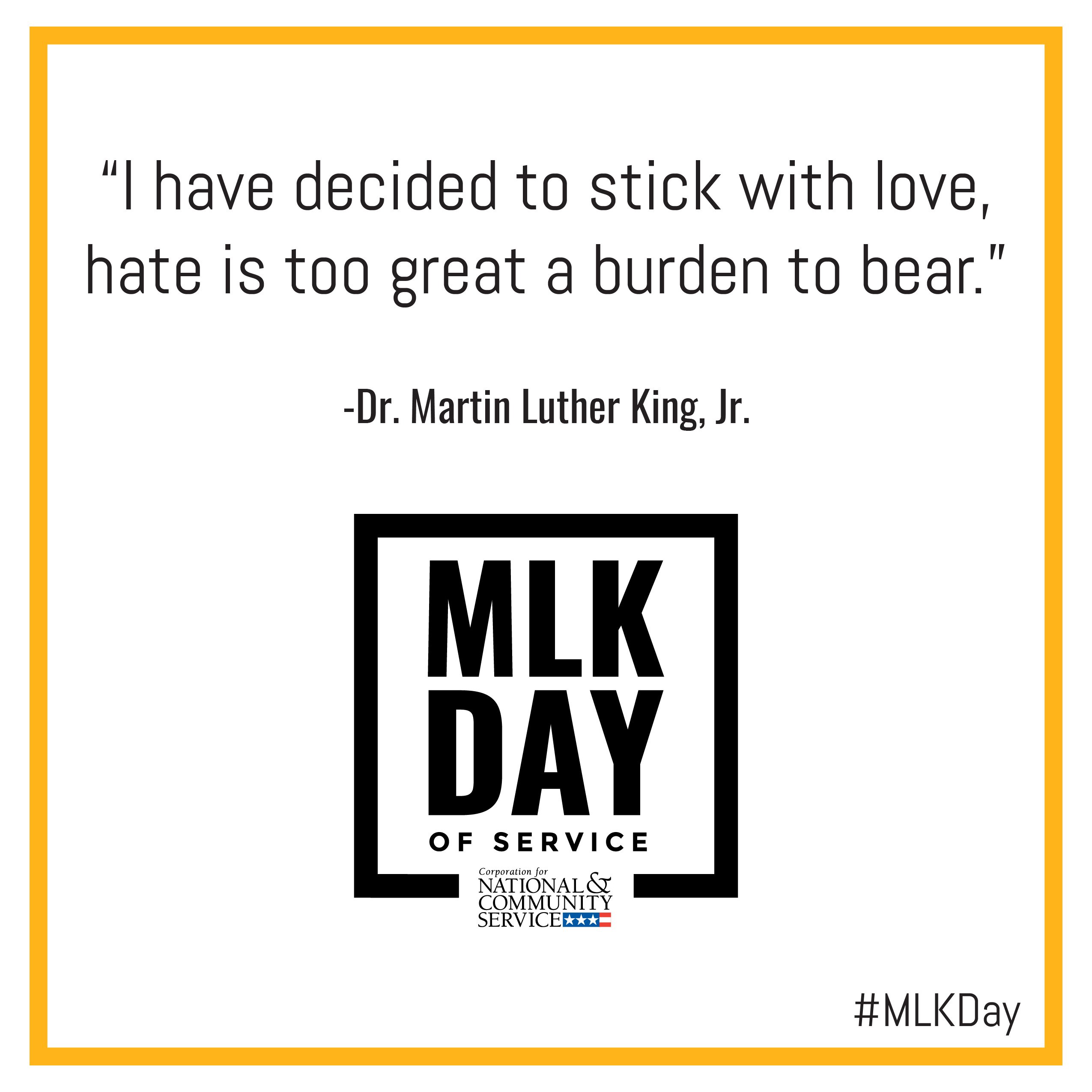 Laura Miller is the publisher of Macaroni Kid Appleton-Waupaca-Oshkosh, Wis.
WANT MORE FAMILY FUN?
Be sure you are receiving our FREE emails for weekly event listings and also check out our events calendar!
Proudly serving Northeast Bergen County area families in Closter, Harrington Park, Northvale, Norwood, Old Tappan, Emerson, Hillsdale, Montvale, Park Ridge, River Vale, Westwood, and Woodcliff Lake since 2010.