Our guide on family-friendly hiking and biking trails near Bergen County has been updated as of May 21, 2021.
Outdoor mask requirements have been eliminated in New York and New Jersey effective immediately - go out and breathe in some fresh air with our kid-friendly local hiking and biking guide:
Bear Mountain State Park in New York is great for hiking and biking. There are short trails by Hessian Lake. The small Trailside Zoo is open every day from 10:30AM to 4PM. Click HERE for the full State Park map. Parking capacity has been reduced by 50% to ensure guests comply with social distancing.
Take Palisades Parkway or Route 9W North, Bear Mountain, NY
Run, climb, slide, and swing at some of the best playgrounds in northern Bergen County HERE.
There are some great county parks that have paved walkways for walking, strollers, and bikes, including Pascack Brook Park on the border of Rivervale and Westwood on Emerson Road, Saddle River County Park starting at the Wild Duck Pond in Ridgewood, Van Saun Park in Paramus, and Wood Dale County Park on Prospect Avenue in Woodcliff Lake. Hiking trails at Ramapo Reservation are great for families and dogs. For a map of the six-mile Saddle River bikeway, click HERE.
Bergen County Zoo (216 Forest Avenue, Paramus) is open as well as the carousel and train rides. The Education and Discovery Center, pony rides, and splash pad will be CLOSED.
The McFaul Environmental Center (150 Crescent Avenue, Wyckoff) is now open. It features a short nature trail, boardwalk and observation deck overlooking a waterfowl pond, and pretty gardens. Click HERE for a map.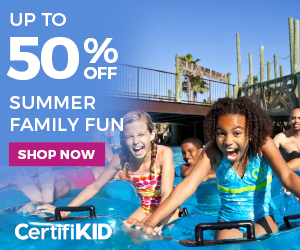 🏞 Local Nature Centers
Closter Nature Center, Teaneck Creek Conservancy, Tenafly Nature Center, and Flat Rock Brook in Englewood have short trails for younger ones to manage. No strollers or bikes. Update: Tenafly Nature Center now charges a small admission fee of $2 per person and $10 per family for non-members. Please continue to support them!
New Jersey Botanical Garden is part of Ringwood State Park and offers many family-friendly trails for hiking, including a Solar System walk. Although Skylands Manor is closed, it is fun to explore the grounds of the historic estate and take in the views. Parking is limited so try to arrive early in the day. For a self-guided tour map, click HERE.
Morris Road, Ringwood, NJ
There are numerous trails at Palisades Interstate Park for beginner hikers like a short trail to see the Women's Federation Monument which honors the preservation contributions of the New Jersey State Federation of Women's Clubs. This is a popular hike and the shortest route (about half a mile) is from Route 9W between Kiku and the entrance to NY Boy Scout Camp Alpine. There is a pedestrian bridge that crosses the Parkway and the trail (blue-and-white markers) leads directly to the monument.
The Giant Stairs on the Palisades is a 4.3 mile hike and has NJ's largest rock scramble. Be careful when climbing the scramble: many accidents have recently been reported even from experienced hikers. Download the full brochure HERE. Some entrances may be closed for safety reasons.
The picturesque Rockland Lake in New York is great for joggers, strollers and bikers. The jogging and bike path is about 3 miles around the lake. View park map HERE. It does tend to get crowded, making social distancing difficult.
299 Rockland Lake Road, Valley Cottage, NY
Tallman State Park in New York has paved paths for walking, running and biking. The two-mile bike path connects to downtown Piermont. View the park map HERE.
Route 9W North, Palisades, NY (north of Oak Tree Road)
Note that each park is subject to closures at the last minute due to frequently changing local circumstances. For the latest information on state parks and facilities in New Jersey, visit https://www.njparksandforests.org/, for New York park information visit https://parks.ny.gov/. Please continue to practice social distancing, wear masks when social distancing is not possible, and wash your hands with soap and water for at least 20 seconds.
RELATED ARTICLES
11 Tips for Hiking with Toddlers
WANT MORE FAMILY FUN?
Be sure you are receiving our FREE emails for weekly event listings and also check out our events calendar!
Proudly serving Northeast Bergen County area families in Closter, Harrington Park, Northvale, Norwood, Old Tappan, Emerson, Hillsdale, Montvale, Park Ridge, River Vale, Westwood, and Woodcliff Lake since 2010.