Now that spring has arrived, salads have become one of my go-to meals two to three times a week. Salads are one of the quickest and easiest meals to prepare, even when everyone in your family has different tastes and preferences. With salads, all you need is a leafy green as your "base", such as romaine lettuce, kale, or baby spinach. Then you have infinite choices of toppings to make your salad different and unique each day. Here are a few of our favorite toppings to add to your salad:
1. Fruits. Dried fruits, such as raisins or cranberries, are a great addition to any salads for a hint of sweetness. To wake up your tastebuds, you can try fresh sliced green apples, strawberries, orange slices, or blueberries.
2. Cheese. The possibilities are endless with the variety of cheeses available these days. Feta cheese is my favorite. When I use feta on my salad, I usually don't need to add dressing because the saltiness of the feta already makes the salad delicious. To change things up, I alternate between crumbled goat cheese and shredded mozzarella - both delicious with a balsamic dressing.
3. Leftover Meats. That last piece of grilled chicken, shrimp, chicken cutlet, or steak left over from last night's dinner could be the perfect topping to add protein to your salad. A few slices turkey, prosciutto, or ham are also great protein options for a complete meal.
4. Crunchies. Croutons are typically added to salads for that extra "crunch". For something more nutrient-dense, try roasted chick peas, walnuts, or crispy bacon.
Out of leafy greens? You can skip it, and use whatever you do have available. My family's favorite vegetables are cucumbers, carrots, cherry tomatoes, and celery. A combination of any of these, plus one or two of the toppings above, makes for a quick and satisfying meal or side dish.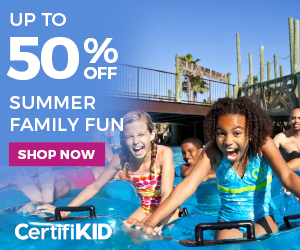 WANT MORE FAMILY FUN?
Be sure you are receiving our FREE emails for weekly event listings and also check out our events calendar!
Proudly serving Northeast Bergen County area families in Closter, Harrington Park, Northvale, Norwood, Old Tappan, Emerson, Hillsdale, Montvale, Park Ridge, River Vale, Westwood, and Woodcliff Lake since 2010.