Saint Patrick's Day is just around the corner, and kids love to celebrate! With the unpredictable spring weather, why not move the warmth ahead and enjoy a summertime treat with the Saint Patrick's Day-themed ice cream green goodness! Check out some local Northern Pascack Valley ice cream shops joining the magically delicious fun with shamrocks, rainbows, and lucky charms.

🌈There is always something sweet at the end of this rainbow at Dairy Queen! The DQ Mint Brownie BLIZZARD Treat served with vanilla soft-serve ice cream combines chocolatey rich brownie pieces, and mint flavoring might have you thinking... you've found that pot of gold. Available at N. Pascack Valley local Dairy Queens: Emerson, Washington Township, Old Tappan, Montvale, Northvale.

🇮🇪In true St. Patrick's Day spirit, Cold Stone Creamery whipping up its Lucky Charms flavored ice cream, topped with whip cream and sprinkled with Lucky Charms marshmallows together in Cold Stone fashion. It's worth its weight in gold. Available at the Westwood location.

🍀You can't escape the Shamrock shake on St. Patrick's day! Uncle Louie's G's Italian Ice boasts the best shakes around and makes homemade ice cream combined with Lucky Charms. Choosing from 32 flavors with countless combinations might be difficult, but you can enjoy the charming outside area while you decide! Available at the Park Ridge location.

🎩 Celebrating it's Saint Patrick's Day with the Oreo Shamrock McFlurry and the Shamrock Shake, McDonald's is a favorite with kids. The Shamrock Shake is made of creamy vanilla soft serve with a tasty whipped topping, and the Oreo Shamrock McFlurry has the unmistakable Shamrock Shake flavor laced with cookie crumbs. Available at the Northvale location.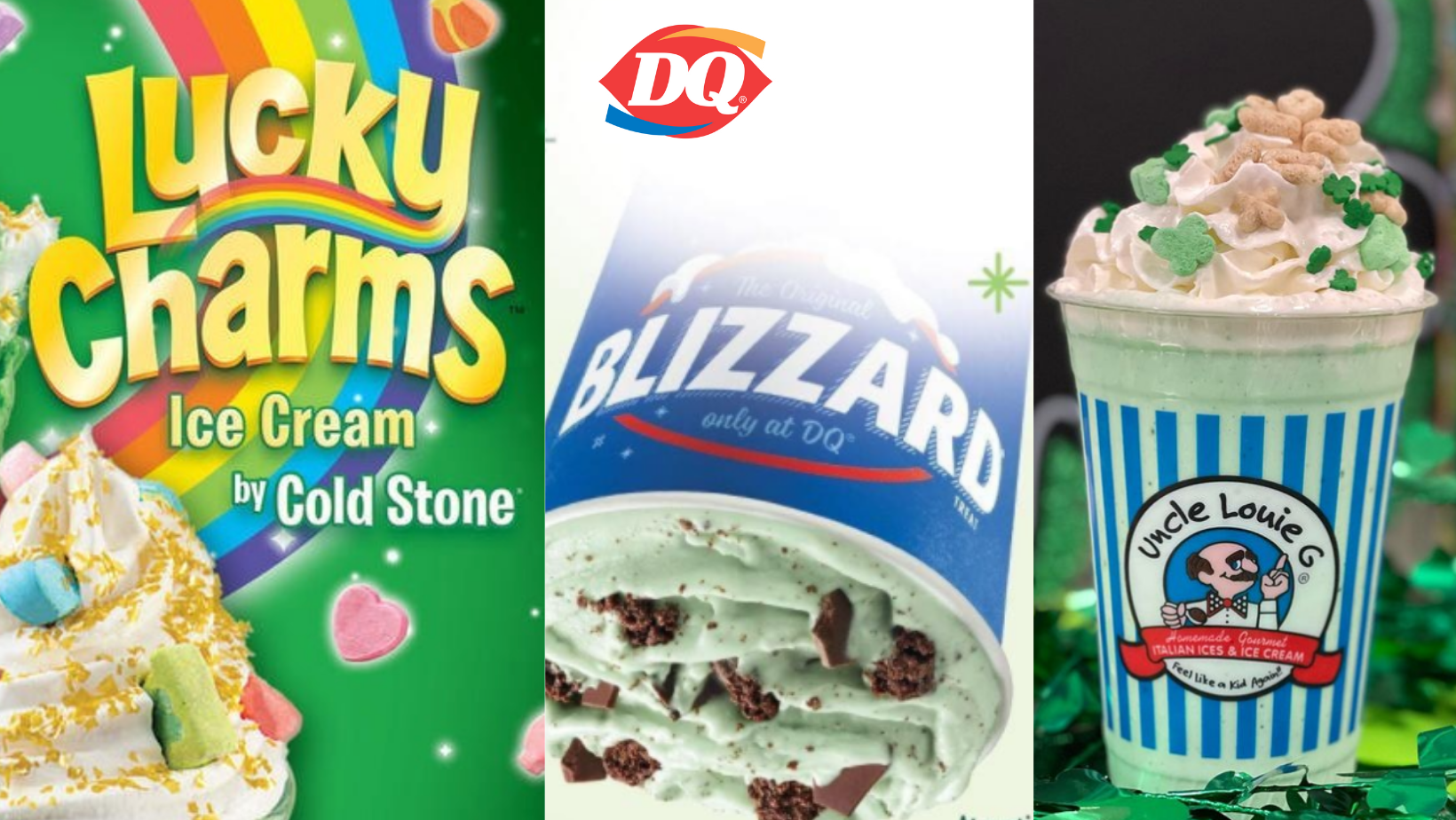 Want to share more ice cream shops that feature holiday-themed treats, contact me at mackidnpascackvalley@macaronikid.com.