Summer is a great time to kick back and enjoy the lazy days of summer. But that doesn't mean the kiddos can't keep their minds and bodies engaged. Check out our picks for awesome camp options to prevent summer brain drain and keep the kids active:
BORN TO PERFORM CAMP - CRESSKILL PERFORMING ARTS
Cresskill Performing Arts offers three programs for Born to Perform fun from June 25 through August 24, 2018: Creative Children (age 6-8), Preschool Performers (age 3-5); Preteen/Teen Exploring Artists. Try everything offered at Cresskill Performing Arts - dance, acting, singing, fencing, silks & hammocks, gymnastics, art and more! Half days from 9AM-12PM, and full days from 9AM-5PM are available.
CAMPUS KIDS NJ
Campus Kids-NJ
is the ideal way to start your kid's sleep-away camp experience. Kids enjoy camp Monday to Friday and come home to the family on weekends, transportation included. Each camper chooses his/her own activities every day, including a wide variety of team and individual sports, fine arts and performing arts. Camp sessions available for 2 or more weeks.
D-E 360°

Learn Boldly with D-E 360° this summer. Campers in preschool through Grade 4 in the Discoveries, Adventures & Junior Camp programs programs will learn about continents around the globe and explore what affects everyday life on Earth. D-E 360° is the only program in the region that allows campers through its Enrichment program (Grades 5-9) to build a summer schedule that uniquely taps into their personal interests. Each week, Enrichment campers may select from a catalog of offerings that cover a myriad of fun topics from athletics and cooking to debate and engineering. Immersive programs are also an opportunity for campers to delve into topics for self exploration and development. Master-level teachers engage students in a collaborative environment to provide experiential learning that will lay the foundation for further exploration beyond summer. Camp runs from June 25 through August 3, 2018. Camp hours are 8:15AM - 3:15PM PreCare and AfterCare available.
GODDARD SCHOOL OF NORWOOD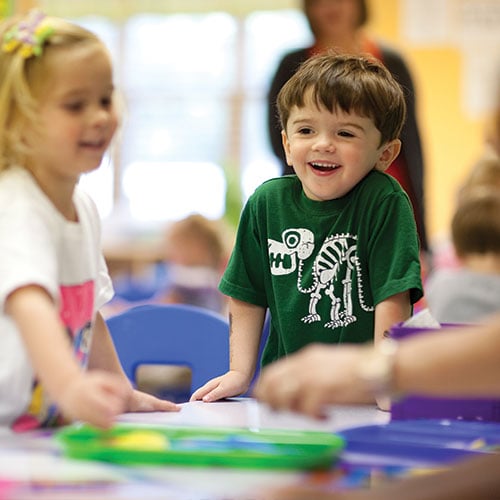 The Goddard School of Norwood's summer camp includes 39 field trips for children 4 years old and up to 12 years old. Campers enjoy swimming, three times a week, at the Norwood Swim Club, as well as yoga, cooking , painting, science investigation, and Minute to Win It clubs in the afternoons. While the older campers are on their trips, younger campers are treated to 19 different visitors for an exciting, one-of-a-kind and fun experience for your child every day! Camp runs from June 25 through August 29, 2018.
LITTLE IVY ACADEMY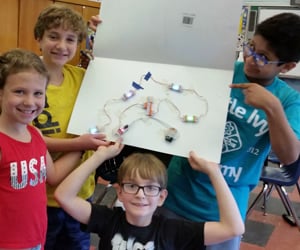 This Summer, campers from beginners to advanced can: Build & Program Robots, Film Special Fx & Stop Animation Videos, Invent Electronic Arcade Games, Create & Code Video Games, Apps & e-commerce Websites, Deploy Spygear to track down spies and more when they join Little Ivy Academy for its limited-enrollment 2018 summer day-camp programs in the Pascack-Northern Valley, Ridgewood-Glen Rock & Wayne-Passaic/Morris County areas. Campers actively engage in a range of hands-on STEM/STEAM (Science, Technology, Engineering Arts & Math) programs as well as outdoor games and activities. Extended Day: Pre-camp & after-camp enrichment programs available, too. Little Ivy Academy's summer program runs from June 25 through August 24, 2018. Pre-camp morning care starting at 7:30 AM & after-camp enrichment program available until 6 PM.
SCHOOL OF ROCK, CRESSKILL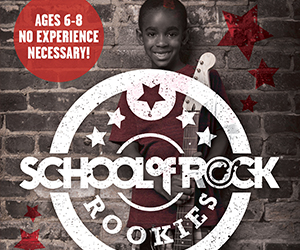 Rock out all summer long with School of Rock Cresskill's summer camps for ages 3 and up. There is something for every age and experience level. Little Wing Camp (2 sessions): July 9 - July 12; August 27 - August 30; Rock Rookies Camp (4-Day Sessions): June 25, July 9, July 30, August 20; Rock 101 Camp (4-Day Sessions): June 25, July 16, July 23, July 30, August 6, August 13, August 20; Legends of Rock Performance Camp (5-Day Sessions): July 9, July 23, August 13, August 27; Songwriting & Performance: 5-Day Sessions: July 16; August 6.
SUMMER PERFORMING ARTS MUSICAL THEATER CAMP AT BERGENPAC
BergenPAC's musical theater summer program for children ages 5-12 features theater games, dance combinations, choreography, music appreciation, singing, acting the song, visual arts and much more! Each three-week camp culminates in a performance on bergenPAC's mainstage stage!